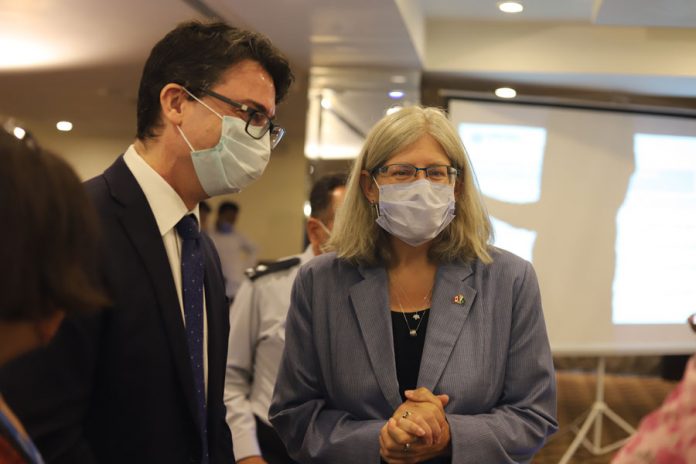 Last Updated on October 13, 2022 by
There are many factors to take into account while beginning a new business, like picking the ideal product and brand, comprehending your target market and more. Who you choose to sell your products to, though, is one of the most crucial choices you will have to make.
Since cigars have been around for so long, the cigar industry is expanding quickly. Everybody has a different method for starting a retail cigar business. It depends on the kind of character you want to develop, the amount of money you want to invest, and the length of time you want this business venture to last.
If you're looking for ways to launch your retail cigar business, here are five ways in which one can go about it.
1) Establish a business plan
Establishing a business plan is one technique for starting a retail cigar business. This plan describes the crucial features of such a plan and provides guidance on how to complete it, including ideas on how to identify important aspects of your enterprise, such as your product line, sales, marketing, and management.
Any company strategy should start with thorough research of market trends, competitors, or the niche you are aiming for, depending on the situation. You can have an awareness of what must be done in order for your firm to prosper by developing a plan that details all of these aspects.
The business plan is another area where the owner of the cigars business has flexibility and influence over the company's direction. By doing so, you'll have a deeper understanding of your objectives and their long-term effects and be better able to pinpoint the most efficient marketing tactics.
2) Construct a business name and its legal entity
Before getting started in the cigar business, you'll want to create a business name and its legal entity. These two ideas—the name of your company and what its purpose is—are the building blocks of your brand. If you can nail these, it will help you grow exponentially.
It's important that people can understand the name you choose. A company or LLC can be the legal form for a new business, while a sole proprietorship or partnership might be the legal entity for an existing business.
There are other legal procedures associated with setting up your business as well, so in the early phases of your new business, make sure to create the groundwork for success by getting it right the first time.
3) Acquire business licenses
In connection with number two, this is one of the other legal procedures you need to do as someone who will soon launch a retail cigar business. Obtaining a license is the simplest way to establish a cigar business, and it's one requirement for starting a cigar business since it enables you to run a company in a visible location and permits you to sell cigars there.
The laws and regulations are unique to each state. Additionally, if you aren't selling cigars at your own business, you usually need to apply for a tobacco sales license in order even to sell cigars. Additionally, several states demand additional permits before allowing you to open your store, so it's essential to be prepared.
4) Look into ways to market your cigar business
Look into techniques to advertise your cigar business as a means to start a retail cigar business. The success of your cigar business depends on how well you market it. Knowing how to market and sell your company in a way that gets the most from your product is crucial. You can promote your items and raise consumer awareness of them via social media, online channels, and other internet marketing techniques.
Making a website and looking into the best venues for business advertising are two of these processes. Other marketing techniques could be getting listed in local search results or using a Search Engine Optimization (SEO) strategy.
A favorable word of mouth can do as well. With the support of your community, this will not only help you get in touch with clients but also increase cigar sales and make you more well-known.
5) Create a grand opening or website launch plan
It would be best if you prepared for a grand opening of your cigar shop or website because it will surely be a memorable occasion and the perfect step to make your business flourish. This will enable you to create a buzz in the community and support the growth of your business. It's a fantastic idea to design a unique experience for your customers, like making them feel like guests at an elite club. You'll be able to start your company on the right foot and grow it by entering new markets if you keep these concepts in mind.
The best method to organize your big opening is to take the time to do your research and develop a thorough plan. This is roughly three to four months before you intend to open your store; at this point, you should start considering marketing and advertising.
Consider the holidays when organizing launch events; for instance, if November and December are approaching, it could be a good idea to hold an event during Thanksgiving or the week before Christmas rather than delaying it for a month or two.
This stage aims to arouse interest in your new store and all the goods, preferences, and other elements that will affect customers' experiences. During this process, potential locations must be found, and a unique marketing strategy that refers to nearby events and a little bit of media coverage, since you're just starting, must be created.
Conclusion:
There are many considerations to make when starting a retail cigar business, and there is no better way to get started than by following this guide. Finding the ideal site, figuring out how to launch your cigar business and make it profitable, selecting a suitable retail location, knowing how to advertise your cigars, and locating high-quality cigars to sell to customers are some of the most crucial steps.
Everyone wants their business to succeed; thus, following these ways is crucial since you cannot build your empire without doing work. We hope this article will help you start your retail cigar business by offering you some ways to do it.