Last Updated on November 19, 2022 by Hammad Hassan
Retail marketing is a big part of commerce these days. Retailers are facing a more technologically advanced world with modifications in different industries. And thus, they also need to upgrade their methods of doing commerce to compete in this rapidly changing market. One of the critical requirements for retailers these days is agility and scaling to the customers' demands.
Also, the right business management strategies include back-office systems and e-Commerce platforms. Good integration between Back-office and e-Commerce platforms like With the use of NetSuite for professional services, they may quickly change course and seize new growth prospects.
Here are ten reasons why you should connect your back-office with NetSuite:
1. Better customer service
With ERP platforms, like NetSuite cloud-based Professional Service Automation, many of the processes are involved in retail marketing. Therefore, this frees up a significant portion of the business to concentrate on other areas of the organisation, such as customer service and improving after-sale support.
2. Accuracy in reporting
All the cloud-based ERP systems, including NetSuite for professional services, ensure no error in the data management. Since there is no human interference in the cloud computing process, all the data is safely analyzed to prepare error-free business reports.
3. Automatic and simplified order fulfillment
ERP systems, like NetSuite Customization, integrate with the traditional retail back office. They provide an automated system for order placement and its fulfillment. Thus, the business gets an overall upgrade over the back-office system that needs so much time and effort to maintain.
4. Better inventory management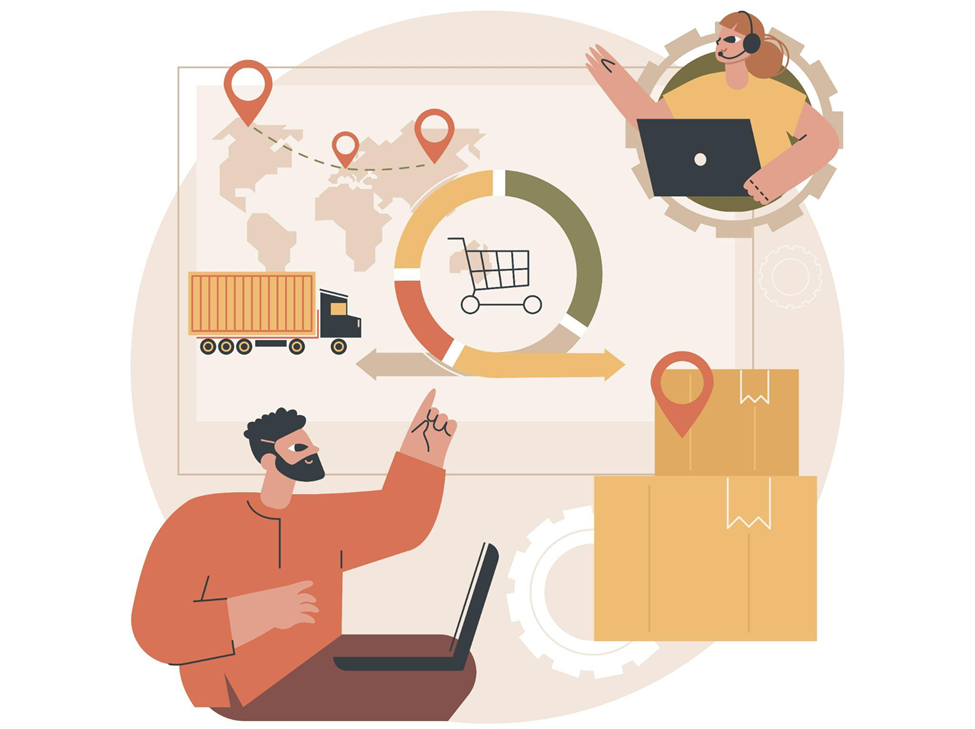 Another benefit of using NetSuite with back-office integration is it provides a way better form of inventory management. The traditional system for keeping track of stocks in and out is humongous work. With the cloud-based automatic management system, the records of inventory are maintained by NetSuite itself.
5. Easy to grow and scale
Retailers must evolve their business to compete in the market, and the scalability needs a lot of physical space and assets. Once the business grows from regional to national or international, the back office needs to be expanded. But by connecting it with NetSuite, the cloud system automatically grows with your business.
6. Improved business planning with better insights
NetSuite helps analyze the business data thoroughly and thus prepare business reports that give a better insight into the growth of the business. This ultimately helps the retailers decide on better business policies according to the requirements in the market.
7. Reduced expenditures on assets
Asset management needs a lot of funds. With the help of NetSuite's connection to the back office, you can also minimize such spending. After that, you can utilize this cost in other business sectors, such as better marketing or sales services.
8. Fully customized experience
NetSuite is customizable according to the needs and size of the business. Thus, any small or big retailer who wants to connect the back office with the NetSuite platform can access its services very conveniently.
9. Seamless integration for higher productivity
Better insights into sales and marketing, improved business policies, and reduced expenditure on asset management promote higher business productivity. In return, this also gets a lot of profit for the individual retailer or business organization.
Conclusion
This article discussed some of the best reasons you should integrate your back office with your NetSuite system. The primary purpose of this discussion was to introduce the key benefits you acquire as a retailer. ERP systems like NetSuite can give you access to e-commerce investments on the go and ensure a smooth business operation.
Moreover, one of the best features of NetSuite is that it is highly customizable according to the size and needs of any organization. Also, when integrated with the traditional back-office system, you can manage your resources more conveniently.